Posts for: January, 2019
By Franklin Dental
January 14, 2019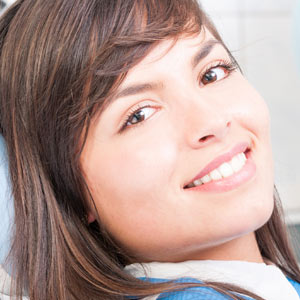 Controlling discomfort during dental work is one of our top priorities. Advances in anesthesia over the last century have made that objective easier to attain, especially for routine procedures.
The term anesthesia means "without feeling or pain." It refers to the use of substances to prevent a patient's nervous system from sensing pain. There are two basic types: general, through intravenous injection (IV) or gas inhalation that places a patient in an unconscious state; and local, which only affects the part of the body involved in the procedure while the patient remains conscious.
The latter type has become very important in dentistry, especially for mild to moderate procedures. Because teeth and gum tissues are rich in nerves, patients can have a heightened level of sensitivity that can increase anxiety and discomfort during dental work. Local anesthesia reduces that discomfort and relaxes both patient and dental provider.
We typically administer local anesthesia in two ways: by applying the anesthetic to the outside tissue surface (with a cotton swab, patch or spray) or by injection. The first type, topical anesthesia, is most often used to eliminate the pricking discomfort of the needle used to inject the main anesthetic. Using both applications eliminates any painful sensation at all — the only thing you might feel is a slight pressure during the procedure.
As mentioned before, local anesthesia benefits us as well as you. Knowing you're at ease and comfortable allows us to better focus on the procedure — we're not rushed to finish to spare you further discomfort. A relaxed, unhurried atmosphere is essential to a successful outcome for any dental procedure.
We've also found solutions for another issue with local anesthesia that concerns patients: the length of time the numbing effect lingers after a procedure. In response, the dental profession has developed different types of anesthesia that reduce this after effect considerably. We're also more selective about what procedures actually require anesthesia — some, like routine teeth cleaning or work on the outer enamel (which doesn't contain nerves), can usually be performed without it.
All in all, local anesthesia reduces your level of discomfort and increases our ability to be thorough in performing your dental work. You'll not only find the experience more pleasant, but it will also enhance the quality of your care.
If you would like more information on alleviating pain and discomfort during dental work, please contact us or schedule an appointment for a consultation. You can also learn more about this topic by reading the Dear Doctor magazine article "Local Anesthesia for Pain-Free Dentistry."
By Franklin Dental
January 04, 2019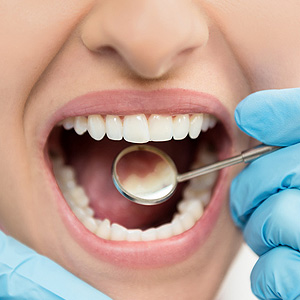 The basics for treating tooth decay have changed little since the father of modern dentistry Dr. G.V. Black developed them in the early 20th Century. Even though technical advances have streamlined treatment, our objectives are the same: remove any decayed material, prepare the cavity and then fill it.
This approach has endured because it works—dentists practicing it have preserved billions of teeth. But it has had one principle drawback: we often lose healthy tooth structure while removing decay. Although we preserve the tooth, its overall structure may be weaker.
But thanks to recent diagnostic and treatment advances we're now preserving more of the tooth structure during treatment than ever before. On the diagnostic front enhanced x-ray technology and new magnification techniques are helping us find decay earlier when there's less damaged material to remove and less risk to healthy structure.
Treating cavities has likewise improved with the increased use of air abrasion, an alternative to drilling. Emitting a concentrated stream of fine abrasive particles, air abrasion is mostly limited to treating small cavities. Even so, dentists using it say they're removing less healthy tooth structure than with drilling.
While these current advances have already had a noticeable impact on decay treatment, there's more to come. One in particular could dwarf every other advance with its impact: a tooth repairing itself through dentin regeneration.
This futuristic idea stems from a discovery by researchers at King's College, London experimenting with Tideglusib, a medication for treating Alzheimer's disease. The researchers placed tiny sponges soaked with the drug into holes drilled into mouse teeth. After a few weeks the holes had filled with dentin, produced by the teeth themselves.
Dentin regeneration isn't new, but methods to date haven't been able to produce enough dentin to repair a typical cavity. Tideglusib has proven more promising, and it's already being used in clinical trials. If its development continues to progress, patients' teeth may one day repair their own cavities without a filling.
Dr. Black's enduring concepts continue to define tooth decay treatment. But developments now and on the horizon are transforming how we treat this disease in ways the father of modern dentistry couldn't imagine.
If you would like more information on dental treatments for tooth decay, please contact us or schedule an appointment for a consultation.